We offer professional hair styling & makeup services at our events, so you have the perfect look just before going on stage.
For more information, choose your event below
---
2023 EVENTS
HAIR AND MAKEUP
This is for hair and makeup appointments.  For tanning, click here for schedule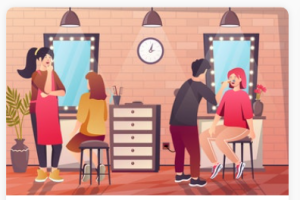 ---
PLEASE FIND YOUR EVENT BELOW, then CLICK THE LINKS TO REACH THE PROPER HAIR AND MAKEUP STYLISTS.
If you have questions, contact appointments@olympiatan.com or 412-503-7755
---
2023 NPC Northern Kentucky Grand Prix
Event Date: March 11, 2023
Tanning Date: March 10, 2023

— schedule hair or makeup —
---
2023 NPC Baltimore Gladiator
Event Date:  March 25, 2023
Tanning Date: March 24, 2023

— schedule hair or makeup —
---
2023 NPC Kentucky Cup
Event Date: April 8, 2023
Tanning Date: April 7, 2023

— schedule hair or makeup —
---
2023 NPC Philadelphia Classic
Event Date:  April 1, 2023
Tanning Date: March 31, 2023

— schedule hair or makeup —
---
2023 NPC Virginia Classic
Event Date:  April 22, 2023
Tanning Date: April 21, 2023

— schedule hair or makeup —
---
2023 IFBB PRO™ League and NPC Warrior Classic
Event Date:  April 29, 2023
Tanning Date: April 28, 2023

— schedule hair or makeup —
---
2023 NPC Mid Atlantic Cup
Event Date: May 6, 2023
Tanning Date: May 5, 2023

— schedule hair or makeup —
---
Jim Manion's
2023 NPC/IFBB Pro™ League
Pittsburgh Championships
Event Date:  May 13, 2023
Tanning Date: ##
---
2023 NPC North Coast Championships
Event Date:  May 27, 2023
Tanning Date: May 26, 2023
---
2023 NPC Lehigh Valley Championships
Event Date:  May 27, 2023
Tanning Date: May 26, 2023
---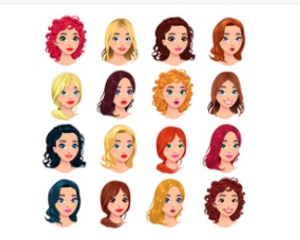 ---
2023 IFBB Pro League™ and NPC DC PRO AM
Event Date:  June 10, 2023
Tanning Date: June 9, 2023
---
2023 NPC Ultimate Physique Championships &
Pennsylvania State Championships
Event Date:  June 17, 2023
Tanning Date: June 16, 2023
---
2023 NPC Maryland Championships and East Coast Classic
Event Date:  June 24, 2023
Tanning Date: June 23, 2023
---
2023 NPC Teen, Collegiate & Masters Nationals
Event Date:  July 19, 20, 21, 22, 2023
Tanning Date: July 18, 19, 20, 21, 2023
---
2023 NPC Natural Virginia and
NPC Clash of the Titans
Event Date:  July 29, 2023
Tanning Date: July 28, 2023

— schedule hair or makeup —
---
2023 NPC Premier Muscle Classic &
2023 NPC Indiana Championships
Event Date: Aug 5, 2023
Tanning Date: August 4, 2023
---
2023 NPC Delmarva Classic and
Delaware State Championships
Event Date:  August 5, 2023
Tanning Date: August 4, 2023

— schedule hair or makeup —
---
2023 NPC Pennsylvania Muscle
Event Date:  August 12, 2023
Tanning Date: August 11, 2023
---
2023 NPC Capital Grand Prix
Event Date:  August 19, 2023
Tanning Date: August 18, 2023
---
2023 NPC North American Championships
Event Date:  Aug. 30, 31, Sept 1, 2, 2023
Tanning Date: Aug 29, 30, 31, Sept 1, 2023
2023 IFBB PRO League™ Masters World Championships
Event Date: Sept 3, 2023
---
2023 NPC Think Pink
Mid Atlantic Grand Prix and
West Virginia Championships
TBD ##
---
2023 NPC Natural Pennsylvania

— schedule hair or makeup —
---
2023 NPC Natural Northern USA Championships and Expo
Event Date:  October 14, 2023
Tanning Date: October 13, 2023
we do not provide hair and makeup for the natural northern. for information on those services at this event, please visit daveliberman.com
---
2023 NPC Big Cat Classic
Event Date:  October 7, 2023
Tanning Date:  October 6, 2023

— schedule hair or makeup —
---
2023 NPC Natural Capital Classic
Event Date:  October 21, 2023
Tanning Date:  October 20, 2023
---
2023 IFBB Pro League™ Masters Baltimore Pro and
NPC Baltimore Classic Championships
Event Date:  October 28, 2023
Tanning Date: October 27, 2023
---
2023 NPC Natural Kentucky
TBD ##

— schedule hair or makeup —
---
2023 NPC Elite Physique
Event Date: Nov 4, 2023
Tanning Date: November 3, 2023
---
2023 NPC Northern USA Championships
Event Date:  November 4, 2023
Tanning Date: November 3, 2023
---
2023 NPC Mid Atlantic Open, Armed Forces & the
NPC VA State Shows
Event Date:  November 11, 2023
Tanning Date: November 10, 2023

— schedule hair or makeup —
---
 2023 IFBB Pro League™ and NPC Worldwide Ben Weider Natural PRO AM
Event Date:  November 17, 2023
Tanning Date: November 16, 2023
---
2023 NPC Armed Forces Nationals and
Virginia Beach Battle Royale
Event Date:  November 18, 2023
Tanning Date: November 17, 2023
---