Professional Tanning, Hair & Makeup At Your Contest,
for Fitness, Figure, Physique, Bodybuilding & Bikini Athletes!

To get updates, text "olympiatan" with NO SPACES to the number 41411

---
BOOK TANNING OR HAIR and MAKEUP
NPC Baltimore Gladiator
Event Date:  March 23, 2019
Tanning Date: March 22, 2019
— Schedule Tanning —
— Schedule Hair/Makeup —
---
THE REST OF THE 2019 SCHEDULE FOR OLYMPIA TAN EVENTS WILL BE POSTED BY JANUARY 5, 2019.  SIGN UP FOR OUR MAILING LIST AT THIS LINK TO BE NOTIFIED.
WE WILL BE PROVIDING HAIR, MAKEUP AND SPRAY TANNING AT THE SAME EVENTS AS 2018.  SEE OUR 2018 LIST BELOW.
---
NOTE: Your base color (not stage color) is applied THE DAY BEFORE the show and bronzer on the MORNING OF THE SHOW before pre-judge. YOU ONLY NEED ONE APPOINTMENT for both parts of the process.[/color-box]
---
PREVIOUS EVENTS IN 2018
NPC Natural Eastern USA
Event Date:  March 17, 2018

NPC Baltimore Gladiator
Event Date:  March 24, 2018

NPC Northern Kentucky Grand Prix
Event Date:  March 24, 2018

NPC Philadelphia Classic
Event Date: April 7, 2018
NPC Great Lakes Championships
Event Date:  April 14, 2018
NPC Mountaineer Classic
Event Date:  April 21, 2018
NPC Natural Titan Classic at the
Fit Expo Philadelphia
Event Date:  April 28, 2018

NPC/IFBB Pittsburgh Championships
Event Date:  May 4 & 5, 2018

NPC Natural Capital Classic
Event Date:  May 12, 2018

NPC Lehigh Valley Championships
Event Date:  May 26, 2018

NPC North Coast Championships
Event Date:  May 26, 2018
NPC Maryland Championships and East Coast Classic
Event Date:  June 9, 2018
NPC Mid Atlantic Cup
Event Date:  June 16, 2018
NPC Natural Virginia Championships
Event Date:  June 23, 2018
NPC Xcalibur Cup
Event Date:  June 23, 2018

NPC Teen, Collegiate & Masters Nationals
Event Date:  July 18, 19, 20, 21, 2018

NPC Clash Of The Titans and
Virginia State Championships
Event Date:  July 28, 2018

NPC Delmarva Classic and
Delaware State Championships
Event Date:  August 4, 2018

NPC Virginia Beach Battle Royale
Event Date:  August 18, 2018

NPC Capital Grand Prix
Event Date:  August 25, 2018
NPC North American and
Pittsburgh Pro Masters Championships
Event Date:  August 29, 30, 31, September 1, 2018

NPC Elite Physique
Event Date: September 15, 2018

NPC Big Cat Classic
Event Date:  October 6, 2018

NPC Natural Maryland
Event Date:  October 20, 2018

IFBB Masters Baltimore Pro and
NPC Baltimore Classic Championships
Event Date:  October 27, 2018
NPC Natural Kentucky
Event Date: November 3, 2018
NPC Northern USA Championships
Event Date:  November 3, 2018
NPC "Think Pink" Mid Atlantic Grand Prix and
West Virginia Championships
Event Date:  November 10, 2018
NPC Natural Pennsylvania
Event Date:  November 17, 2018


[/color-box]
---
 THE OLYMPIA TAN TEAM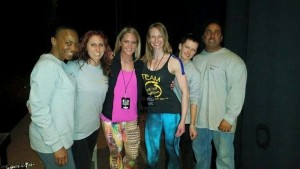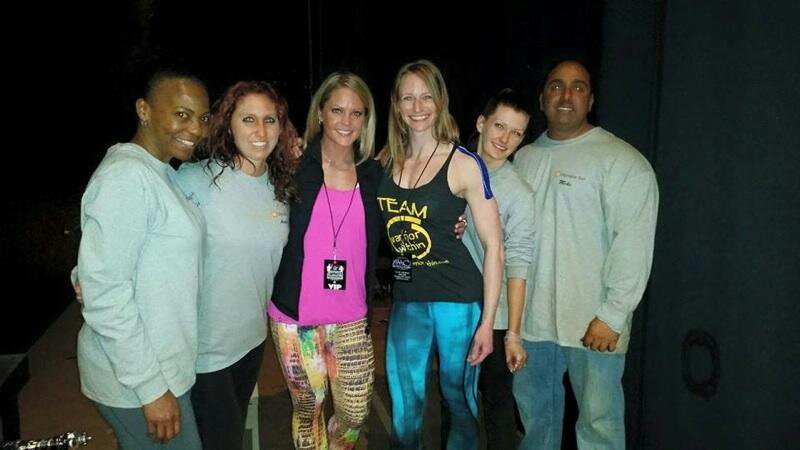 ---
GREAT FITNESS COMPETITION JEWELRY AND ACCESSORIES:


Visit our Friends At The Gilded Nail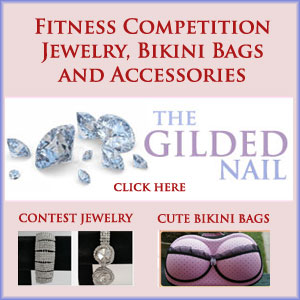 ---
INNOVATIVE "SPRAY TAN CLOTHING" and SHEET PROTECTORS from Wear and Away.  Click Below