AMY BURKINS AND HER TEAM HANDLE HAIR AND MAKEUP FOR EVENTS IN:
Maryland, Delaware, DC, Kentucky, Philadelphia, Eastern PA, West Virginia, and Ohio
If you are competing in other events in and around Pittsburgh PA, click here for for Pittsburgh events.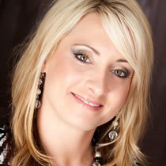 ---
IF YOU ARE COMPETING IN ONE OF OUR EVENTS IN THE REGIONS ABOVE, CONTACT AMY FOR AN APPOINTMENT AT THE EMAIL OR PHONE BELOW
---
TO REACH AMY,
EMAIL
amybb@comcast.net
or

TEXT/CALL
 302-373-2202
Click here for Amy Burkins' bio
---
PRICING and APPOINTMENT INFO:
All appointments are scheduled for the morning of your event so you are ready in plenty of time to go on stage.  
Amy will discuss appointment times with you, and then send you a link to pay a deposit, which is non-refundable, to hold your appointment time.  
---
MAKEUP SERVICES
Makeup – Full Service
Including Lashes
40 mins morning of event
$155
---
HAIR SERVICES
Down style
including curls, flat iron 
or blown out:
40 mins morning of event
Down style with extensions:
40 mins morning of event
$165
---
NOTE: We don't provide extensions, you must bring your own and make sure you try them prior to show. Hair and extensions must be dry.
---
TOUCHUPS AFTER PREJUDGING can be offered at an additional fee, but are rarely needed.  Amy will discuss this with you when you speak, after making your appointment.
All deposits are NON REFUNDABLE
---
CONTACT AMY TO DISCUSS APPOINTMENTS
---
Questions Not Covered Above?
text 302-373-2202